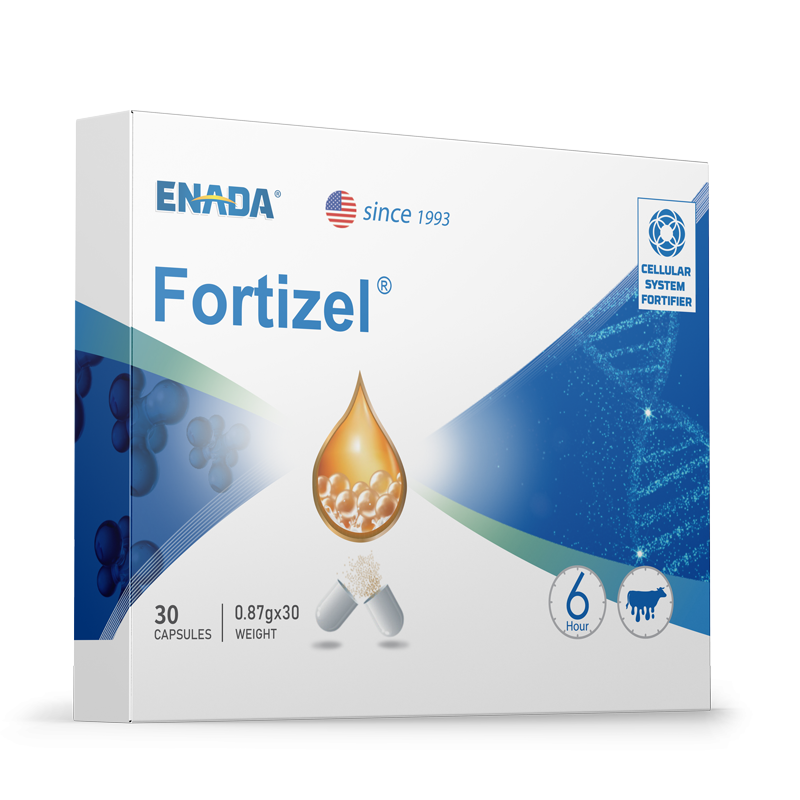 ---
Fortizel™
MAXIMISE YOUR IMMUNITY.

CUSTOMERS REPORT THAT THEY DO NOT GET VIRUS WITH FORTIZEL SUN.

The Premiere Anti-Aging And Cellular System fortifier since 1998.
Increases Cellular Immunity through Normalization of Cell Function and Apoptosis.
Stops Cell Mutation to Disease, Cancer: Assists in Reversing Type 2 Diabetes.
Increases Metabolic, Digestive Health
Increases Wellness and Rejuvenation
BUY NOW
Fortizel is also available for other applications.
Get 10% off with coupon code "Stay Healthy"
Fortizel Probiotic Dietary Supplement
Genesis Advanced BioScience has created a revolutionary, new breakthrough in human nutrition called Fortizel™. This amazing product utilizes a super-powered extract of Colostrum called Augmentsodine™. It is high in carbohydrates, protein and antibodies, and low in fat. Fortizel™ is vital for Anti Aging and Longevity to promote a healthy body by normalizing cell function and thereby stopping cell mutation to disease or cancer. Live longer and return to natural health.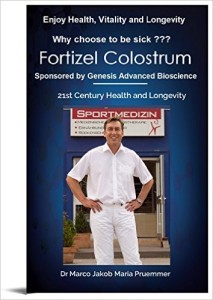 Fortizel: Colostrum Extract Supplement
Disclaimer: These Statements have not been evaluated by the Food and Drug Administration. This product is not intended to diagnose, treat, cure or prevent any disease.
More than 80% of athletes taking Fortizel® have reported strong improvements such as more stamina, better endurance, higher energy and shorter recovery phases.
Athletes also have fewer muscular problems with Fortizel® and less susceptibility to infections. And an improved level of concentration and faster healing from injuries.  That means you can push yourself harder and longer, and your muscles will recover faster!
Fortizel's positive impact on the performance of athletes is caused by increased plasma IGF-1 levels. 1 (Insulin like Growth Factor-1).. This enhances intramuscular buffering capacity along with decreasing body mass.  It helps you stay fit and cut!
Fortizel® improves the functioning of the immune system. Improvement of the immune system prevents the waste of IgG2 concentration in serum. Consuming Fortizel® during intensive training and the subsequent recovery phase also lowers the incidence of respiratory problems. No more asthma!
In addition, the probability of infection after sports injuries is much less after taking Fortizel®.  Muscle strain acceptance increases with Fortizel® while pain associated with sore muscles is reduced.  The other advantage is that the muscle soreness and muscular pain at maximum strains is reduced. You can push yourself harder than you ever have!
Athletes of all disciplines have attested that their stamina has improved and their recuperating times have shortened after intense training sessions. Your mind and my body both benefit from Fortizel®.  Concentration is better and muscle ache occurs much more rarely.
Fortizel® is used by many Olympic athletes and is now considered "hot new insider" advice among athletes.
Fortizel® does contain natural growth factors. It also contains immunoglobulin, enzymes, lactoferrin, trace elements, metals and vitamins.
Fortizel® diminishes the amount of tryptophan attached to albumin. So, greater amounts of free tryptophan are available in the brain. This helps the cells produce higher levels of serotonin, the happiness hormone. Sufficient amounts of serotonin offers an overall positive sate of well-being, no depression!
What Fortizel™ Is
This amazing new product enhances your experience of health and increases your feelings of well-being:
Lack of Energy, Tiredness

Abnormal Cell Function

Gastrointestinal Problems
Genesis Advanced BioScience's Fortizel contains the proprietary formula Augmentsodine™. This amazing super colostrum extract contains essential anti-oxidants and immunoglobulins that help your cells neutralize toxins and heal more efficiently.
These powerful substances also balance and strengthen your immune system. Microbial invaders won't know what hit them when they are obliterated by the powerful response of your super-energized, killer white blood cells. 
Augmentsodine™ helps your cells absorb more nutrients faster. When your cells work the way they were designed, optimized for top performance, you have more energy and greater feelings of well-being.
Fortizel™ helps your entire metabolism work more efficiently. Your damaged cells heal faster. Dead cells are removed more effectively. New cells are healthier.
Fortizel™ helps you enjoy your life to the fullest. You have more energy and appear younger because your cells are healthier.
Fortizel™ , a daily probiotic supplement, is required for a healthy balanced gut. This gut health supplement assists in balancing the gut bacteria where essential hormones are produced for brain function. Gut bacteria produce neurotransmitters  such as serotonin, dopamine and GABA. These microbes influence digestion, allergies, and metabolism. Scientists have also gathered evidence that gut bacteria can influence anxiety and depression.
Disclaimer: These Statements have not been evaluated by the Food and Drug Administration. This product is not intended to diagnose, treat, cure or prevent any disease.
---
Guaranteed: Purity, Freshness & Potency

Does Not Contain: Caffeine, Hormones, Sugar, Yeast, Starch, Preservatives, Artificial Colors or Flavorings.

Suggested Use: Take one tablet each morning on an empty stomach (or 30 minutes before a meal) with only water. Store at room temperature or refrigerate.
What Fortizel™ Does
Augmentsodine™ contains large numbers of antibodies called "secretory immunoglobulin" (IgA). They help protect mucous membranes in your throat, lungs, and intestines.
Leukocytes are also present in large numbers. They help protect you from harmful viruses and bacteria.
Leukocytes also optimize your intra-cellular immunity. They exhibit very strong anti-oxidant capabilities that help your cells battle damaging free radicals.
Augmentsodine™ helps your beneficial bacteria effectively implant themselves in your digestive tract. It's advanced nutrients help them grow strong. Making Fortizel a required probiotic dietary supplement for gut health by providing the essential healthy gut bacteria supplements.
When you are not experiencing optimal health, you need a greater amount of high quality nutrients to maintain your overall energy level. When your cellular energy levels are normal, your body can more efficiently battle harmful bacteria, viruses, yeast and parasites. It is also easier for you to maintain a healthy body weight when your cells have adequate amounts of energy.
BUY NOW
How Fortizel™ Does It
Promotes nutrient absorption for increased energy levels
Promotes healthy digestion and metabolism for increased body fat reduction, lean muscle growth, tissue repair
Contains anti-oxidants and immunoglobulins for Increased resistance to diseases by neutralizing toxins and pathogens
Increases production of antibodies for increased resistance to yeast, bacterial, viral infections and illnesses
Contains anti-Inflammatory agent for increased repair of joints and cartilage
Contains anti-aging agent for increased rejuvenation and cellular repair
Normalizes cell function for appropriate cell defense
Testimonials
Dr. Prümmer,

I was in October / November 2015 for 5 weeks with the diagnosis of burnout and i was on sick leave.

I was physically and mentally exhausted, but I had resolved to rid myself of this problem again.

Rene gave me but Fortizel and recommended it but i was initially rather skeptical, and hopeful for relief.

Frankly, I myself have after starting Fortizel felt unchanged. At least I thought so. For me it was slowly but steadily better. This state I have not attributed to the ingestion of Fortizel. When my supply of Fortizel capsules came to an end I thought "Well, I've tested it for Rene's sake and that was it."

What did surprise myself was that after i had stopped taking Fortizel my condition has worsened. I was dull, tired and also my sleeping problems were there again. Then I asked Rene to send me immediately a month's supply Fortizel. After about 2 weeks, the capsules arrived and I have again started immediately taking 2 caps/ day. My condition stabilized and improved again. Shortly before depletion of 2 packs I have then the dose is reduced to 1 cap / day.

Both my neurologist and my psychotherapist confirmed to me that my recovery went very quickly. The originally planned sick leave of several months was reduced by my neurologist good conscience at 5 weeks and the planned (at least) six-month psychotherapy I can quit after 9 weeks after this.

Now in retrospect I can say that my goal was achieved with Fortizel  which helped (my opinion)  with my recovery process. Especially after stopping Fortizel initially I  previously had failed to  perceive the effect on my negative wellbeing and saw the effect immediately after resuming again.

Another postscript: A colleague who has worked closely with me in the bank saw my condition after returning from sick leave and described it as: "Your continued deep relaxation really slow on my nerves ….". This has confirmed to me after my return again, that I am healthy again – really. Even more, the disease and the lived through healing process have subsequently enriched my life. I'm even glad that I've been through this. Only in this way I managed to convert my life so that I am almost certain not to get into a vicious circle again.

Thanks also to you Mr. Dr. Prümmer for sending the Capsules !!

Roman Hubalek
 * ** Fortizel capsules make you feel good and I can better advise my international customers. With Fortizel, I feel powerful and totally well.

Vikotoria W. 31 years old, Account Manager, Antwerp, Belgium
* **

I've taken Fortizel daily for three months. I am less tired and can cope with my stressful job as an international businessman effortlessly. Thanks to Dr. Marco Prümmer for this recommendation.

Rüdiger S. 57 years old. International businessman, Belgium.

 * **

Since I've been taking Fortizel consistently, I'm more balanced and can better deal with stress. I do not want to miss it.

Marijn S. 39 years old, Composer/Conductor
* ** As an entrepreneur, I'm under a lot of stress every day. Thanks to taking Fortizel daily, I'm much more balanced and can deal with stress more efficiently.

Britta Z. 31 years old, Entrepreneur, Aachen, Germany
* ** I am a personal coach in Zurich looking after international clients. I recommend Fortizel because it provides more energy and better performance. Fortizel is a good product for my top clients.

Rene R. 35 years old, Personal Coach, Zurich, Switzerland
* ** I am an author and artist. My wife has had very good experiences with Fortizel. So I've taken Fortizel daily for six weeks. I now feel in top shape thanks to Fortizel. I can wholeheartedly recommend Fortizel.

Kai Z. 39 years old, Author/Artist, Aachen, Germany.
* ** As an international event manager, I have to be very resistant to stress. Fortizel gives me the power and energy to deal confidently with any situation.

Dany W. 36 years. Event Manager, Aachen, Germany
* ** I've taken Fortizel daily for several weeks. I now feel balanced, powerful, and my tiredness is gone. Thank you for the recommendation!

Hartmut N. 53 years old, Insurance Agent, Aachen, Germany
* ** As the head of an insurance broker company, I have twelve-hour work days. Since I started taking Fortizel, I no longer feel tired in the afternoon. It improves my performance at the office and gives me more energy to enjoy life after work with my wife and family, too. Thanks for inventing this wonderful product.

Jürgen W. 60 years old, Finance and Insurance Broker, Aachen, Germany
* Disclaimer: These Statements have not been evaluated by the Food and Drug Administration. This product is not intended to diagnose, treat, cure or prevent any disease.
** Disclaimer: Results may vary depending upon the individual.
If you have any questions about Fortizel or how it can improve your life, please don't hesitate to contact us. You can call, send and email, or use the form at right. Whatever means is most convenient for you.